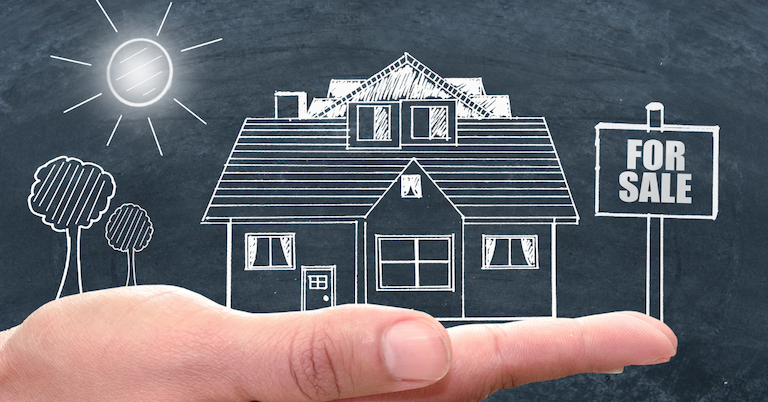 If you're on a tight deadline, you want to sell your house fast! But it can be difficult to know the ins and outs of the market. Some people claim there are only certain times of the year to sell your home; others are very precise and oftentimes expensive about the proper way to stage and photograph your home. Selling your home can be much simpler than this, though, and you don't have to go through all of the headaches just to get rid of a problem property. If you want your house to sell fast, you don't need all of this jargon and competing information! Instead, here are some tips to make your home stand out on the market and sell fast.
The best way to make sure people know about your property is to advertise. Don't just list your home on Zillow or Trulia– instead, get the word out on social media. Post to your Twitter, your Facebook, or even your Instagram about the house sale. Put a listing on Facebook Marketplace. Include photographs of the home and your asking price on any of your posts. If you're working with a real estate agent, they can help you find new places to post– but if you're working by yourself, you can just as easily find posts via any reputable search engine. Make sure to get the word out in as many ways as you can, so that as many people as possible see your home.
Only make the bare minimum of repairs necessary to sell house fast. While this might devalue your home a little, repairs cut into the profits you make on your home. Only make the necessary repairs you need, and never renovate your home. Both of these things are expensive, but only one of them is needed to pass a home inspection. Make sure your home is legally allowed to be sold, but it doesn't have to be pretty to do that! You can save the renovations for your buyer. Your only goal when selling is to get it gone, and you can't do that if you can't pass a home inspection.
Storage is one of the biggest things your buyers are looking for when they consider purchasing your home. Will all of their stuff fit in your home? Should they downsize, or should they just find a place with more storage? These are all big questions in your buyers' heads, and that means that you need to make sure your buyers know how much storage you actually have! Clean out and empty all of your closets before photographing. Make sure to display how many shelves you have, and how deep they can get. If you need to declutter before this, it's a great time to do so. Yard sales, garage sales, and donating what you don't need any more good ways to get ready to move anyways– but it doubles when you're actively making your home more enticing to buyers.
Make Sure Your House Sells Fast!
If you want your home to sell fast, these tips can make or break your sale. Of course, the best way to ensure that your home sells fast is to sell it with a cash buyer, even without the other tips given here. Cash buyers are one of the best ways on the market to get your money's worth for your property with as little fuss as possible. Cash buyers already have the money they need to buy your home, which means that you don't have to fight with banks or other mortgage lenders in order to complete your sale. Cash buyers purchase your home in as-is condition so that repairs and renovations never cut into your profits, and they purchase no matter what condition your home is in. Even if your electrical system is downright dangerous, if your foundation is sinking into the ground, or if your roof is caving in on itself– cash buyers will purchase your home! They're easier to deal with than realtors and faster than selling on the open market. Cash buyers are the best way to sell your home, and definitely worth considering when thinking about how to get rid of your problem property.